I am still in awe of these rooms that I continue to write on the rooms with an Indian touch (as blogged in previous posts too " An Indian Touch and An Indian charm continues….) You step into these rooms and you are in a whole new space of inspiration and contentment!, Hats off to these designers / decorators!!. I wonder how they have pulled these rooms together that are full of variation , yet look so eclectic and outright beautiful and nevertheless , an Indian charm, even a little bit of Indian- ness make these rooms different and special ones. Gorgeous Spaces!!!!!!!!!!!
I cannot explain how much I have enjoyed writing these posts that I have decided to make it a regular feature on my blog . I shall be posting Indian inspired interiors on more regular basis .
Domino
habitania magazine via French by design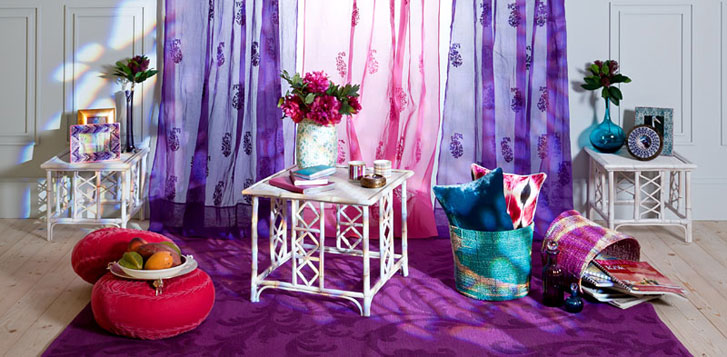 I hope you enjoy these posts as much as I enjoyed writing them.